Welcome to Fox Bros Engineering
Fox Bros. Engineering Ltd was established in 1979 and is situated in Co. Wexford.
The factory is erected on a 13-acre site and consists of 8000 m² of covered fabrication area, also 20000 m2 of uncovered concrete yard.
Since its formation the company has grown and now offers the following services to its customers, Farm and Industrial buildings, Farm Gates and Agricultural Equipment, Structural Steel and Cladding.
Fox Bros Engineering Ltd has achieved compliance with the requirements of I.S. EN1090-1:2009+A1:2011 for CE marking.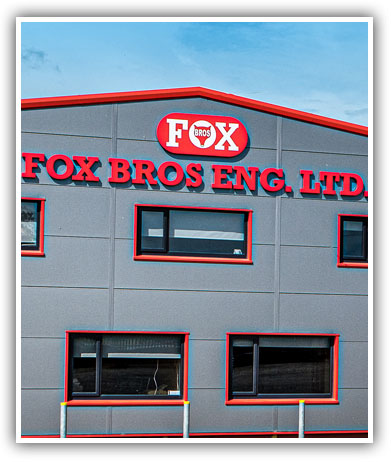 Structural Steel
Fox Bros Structual Steel have established a reputation for quality work, meeting of delivery and erection schedules...
Farm Gates and Equipment
Fox Brothers Engineering Ltd is a leading manufacturer of high quality agricultural products.
Farm Buildings
All Farm Buildings constructed by Fox Bros Engineering Ltd are built and erected in accordance with the Department...